Lemon Law Attorney in Santa Clarita
Welcome to the official website of the Law Offices of Barry L. Edzant. Firmly devoted to client service and professionalism, our main objective is helping injured individuals and consumers needing representation against insurance companies and auto manufacturers. Located in Santa Clarita and serving clients throughout Los Angeles County, our practice emphasis is in both personal injury law and the California lemon law. Our lead attorney, Barry L. Edzant, has nearly three decades of experience to serve you.
Since 1989, Mr. Edzant has earned a reputation as the Santa Clarita lemon law and personal injury lawyer clients can trust. His firsthand knowledge of faulty vehicle repairs helps him better understand the struggle to protect buyers' rights, giving him the experience to negotiate where possible and the tenacity to litigate when necessary. With his firm on your side, you can feel confident that your rights will be protected and that all available resources will be exhausted in making sure you receive fair compensation for your losses.
Founder & Lead Attorney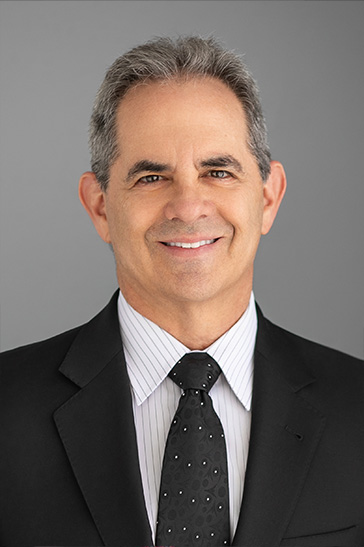 Barry L. Edzant graduated Magna Cum Laude from California State University Northridge in1984 then received his Juris Doctorate from Loyola Law School of Los Angeles in 1988. After passing the California bar exam, Mr. Edzant began practicing law in 1989 with his father's personal injury law firm. Early into his career he handled several serious personal injury matters ranging from serious auto and motorcycle accidents, trip and falls, dog bites, burn cases, death cases, medical malpractice, and product liability matters. He became a partner in his father's firm within five years. Within his first five years of practice, he secured two seven figure settlements, and handled one of the worst dog bite attacks in North Hollywood's history.
In the summer of 1996, Mr. Edzant's personal injury practice would branch off into an unexpected direction. During a family vacation, the brakes on the family's 1996 Dodge Caravan caught fire, prompting a long and frustrating campaign of unsuccessful attempts to repair the brakes. Not knowing much about the California Lemon Law, Mr. Edzant retained a highly respected attorney who specialized in this niche area of law. The case was successful, and the two attorneys would become friends. Over the next several years, Mr. Edzant was trained by his own lawyer how to properly handle lemon law cases and other consumer related claims. Mr. Edzant would soon become an expert in this area of law. He has been retained as an expert witness in lemon law cases and has presented multiple lectures to lawyers on the lemon law at legal conventions.
Mr. Edzant has earned the respect of all the major auto manufacturers, local auto dealerships, and Lemon Law defense attorneys for his competence and cooperative style of practice. A testament to his reputation, Mr. Edzant's clients include a long list of prominent lawyers, including lemon law defense lawyers, mediators, arbitrators, and Superior Court Judges. His goal in every case is to avoid costly and protracted litigation. However, he will not shy away from aggressively litigating cases when it becomes necessary.
Personal Injury cases remain an integral part of Mr. Edzant's practice having received tens of millions of dollars for injured victims. He firmly believes that injured victims deserve fair compensation for their injuries. Every year, insurance companies become more difficult in plaintiffs' attempts to fairly resolve cases and will stop at nothing to minimize a victim's legal rights. Nevertheless, victims' rights are extremely important to Mr. Edzant and his team, and he will utilize all available resources to ensure a victim is treated fairly.
Since 2009, Mr. Edzant has been a volunteer Judge for the City of Santa Clarita's nationally recognized youth programs, Community Court, and Teen Court. In cooperation with the Los Angeles County Sheriff's Department, these model programs have guided thousands of youths who have committed minor penal and vehicle code violations giving teens a second chance. He has served for many years on the Board of Directors for the Santa Clarita Valley Bar Association, including President.  Mr. Edzant was also a Los Angeles Superior Court mediator for several years giving him invaluable insight into both plaintiff and defense negotiation skills and strategies. He was chosen as Santa Clarita's Lawyer of the Year in 2014.  He further has served for over 25 years on the Board of Directors for the Santa Clarita Valley Business Group, including being President of this professional organization 13 times.
Mr. Edzant currently resides in the Santa Clarita Valley with his wife of 38 years and their golden retriever, Brinkley.  Their daughter, Jenna, is also an attorney making her the third generation of Edzant lawyers! Their son, Kevin, is studying law at Loyola Law School to round out their family of lawyers. When not fighting for consumers and injured victims, Mr. Edzant is an avid woodworker who designs and builds custom furniture, with one original piece being featured in a nationally published woodworking magazine. He is also known for making delicious, authentic barbecue and has hosted several BBQ socials for hundreds of business professionals.
Education
California State University, Northridge
Bachelor of Arts, Speech Communication, Magna Cum Laude - 1984
Awarded as Most Outstanding Graduation Senior
Loyola Law School of Los Angeles
Doctorate of Law - 1988
Professional Affiliations
State Bar of California - Admitted May (1989)
United States District Court - Admitted July (1989)
Consumer Attorneys Association of California
Consumer Attorneys Association of Los Angeles
Santa Clarita Valley Bar Association - President (2012)
San Fernando Valley Bar Association - Board Member (2012)
SCV Business Group (A Professional Networking Organization) - Past President 13 times.
SCV Community Court - Judge since 2006
Awards & Recognition
Recipient of the Prestigious Lawyer of the Year Award (2013)
Recipient of the Phil Boozer Award
Member of the SCVBG Hall of Fame
Personal Injury Attorney of the Year in Santa Clarita (2017 & 2018)
Professional Experience
Law Offices of Edzant and Edzant, Encino, California
May 1989-May 1999 Associate and Partner
Law Offices of Barry L. Edzant, Valencia, California
May 1999-Present, President
---
Partner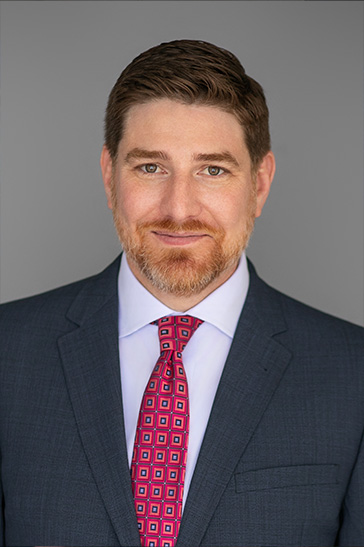 After nearly 15 years as a defense attorney, Samuel R.W. Price joins the Law Office of Barry L. Edzant as a partner, where he now represents plaintiffs in personal injury, lemon law, and employment cases, and corporate clients in business litigation matters. Prior to joining the firm, Mr. Price's practice focused on complex business disputes and defending employment, construction-defect, personal injury, and product liability matters. It is this extensive and varied background that gives Mr. Price and his plaintiff clients a unique advantage of understanding and anticipating the defense's perspective.
Mr. Price has been repeatedly recognized by Super Lawyers® Magazine as a Rising Star, an honor received by less than 2.5% of attorneys in the state.
With his transition to representing plaintiffs, Mr. Price has recently traded-in his peer-nominated membership in the prestigious, invitation-only organization International Association of Defense Counsel and his membership in the Association of Business Trial Lawyers, to join the Consumer Attorneys Association of Los Angeles and the Consumer Attorneys of California. He is also a member of the San Fernando Valley Bar Association, where he served as a Trustee for many years, and the Santa Clarita Valley Bar Association, where he was on the Executive Board for nearly a decade, including two years as President.
Prior to practicing law, Mr. Price obtained considerable experience in the construction industry while providing project management and skilled trade services for a general contractor. He also spent several years as the marketing coordinator for an award-winning multimedia production company and was a freelance audio/visual technician for many nationally- and internationally-televised sports broadcasts.
Mr. Price spent much of his formative time living in Boston, where he attended Boston College and Boston College Law School. (Go Eagles!) He is an avid sports fan, and especially passionate about Boston teams (the real Title Town), particularly the Red Sox and Patriots.
Mr. Price currently resides in the Santa Clarita Valley with his new bride, Jenna, and their senior "Pibble" mix, Elsa (and he will always point out that she was adopted with that name—they did not choose to name her after a Disney princess).