Lemon Law Attorney in Santa Clarita
Welcome to the official website of the Law Offices of Barry L. Edzant. Firmly devoted to client service and professionalism, our main objective is helping injured individuals and consumers needing representation against insurance companies and auto manufacturers. Located in Santa Clarita and serving clients throughout Los Angeles County, our practice emphasis is in both personal injury law and the California lemon law. Our lead attorney, Barry L. Edzant, has nearly three decades of experience to serve you.
Since 1989, Mr. Edzant has earned a reputation as the Santa Clarita lemon law and personal injury lawyer clients can trust. His firsthand knowledge of faulty vehicle repairs helps him better understand the struggle to protect buyers' rights, giving him the experience to negotiate where possible and the tenacity to litigate when necessary. With his firm on your side, you can feel confident that your rights will be protected and that all available resources will be exhausted in making sure you receive fair compensation for your losses.
Founder & Lead Attorney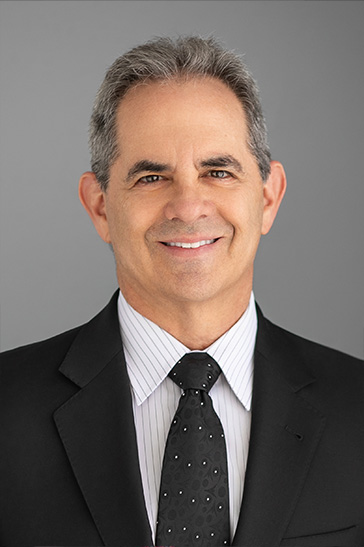 Barry L. Edzant began practicing law in 1989, joining his father's personal injury practice. In the summer of 1996, his personal injury practice would accidentally branch off into an unexpected direction. During a family vacation, the brakes of the family's 1996 Dodge Caravan caught on fire, prompting a long and frustrating campaign of unsuccessful attempts to repair the brakes. Not knowing much about the California Lemon Law, Mr. Edzant retained an attorney who specialized in it. Within 90 days, the Edzant family had a new Dodge Caravan. Mr. Edzant then learned this intricate area of law with the help of his own attorney and would soon be representing thousands of clients for their Lemon Law matters.
Since 1997, Mr. Edzant has earned the respect of all the major auto manufacturers, local auto dealerships, and Lemon Law defense attorneys for his competence and cooperative style of practice. His goal in every case is to avoid costly and protracted litigation. However, he will not shy away from aggressively litigating Lemon Law cases when the auto manufacturer fails to cooperate with his efforts to settle. As a result, the vast majority of the cases he handles settle very quickly and painlessly.
Personal Injury cases remain an important part of Mr. Edzant's practice. He firmly believes that injured victims deserve compensation for their injuries. Every year, automobile and medical insurance companies become more difficult in plaintiffs' attempts to settle cases and will stop at nothing to minimize a victim's just compensation. Nevertheless, victims' rights are extremely important to Mr. Edzant and his team, and he will utilize all available resources to make sure a victim is treated fairly.
Mr. Edzant currently resides in the Santa Clarita Valley with his wife of 34 years and his golden retriever, Brinkley. Both of their adult children are pursuing careers in the legal profession and are currently studying law at prestigious law schools in Los Angeles. They are looking forward to becoming the third-generation attorneys in the Edzant family. When not fighting for the consumer, Mr. Edzant is an avid woodworker who designs and builds custom furniture and is also known for making delicious, authentic barbecue for family and friends.
Education
California State University, Northridge
Bachelor of Arts, Speech Communication, Magna Cum Laude - 1984
Awarded as Most Outstanding Graduation Senior
Loyola Law School of Los Angeles
Doctorate of Law - 1988
Professional Affiliations
State Bar of California - Admitted May (1989)
United States District Court - Admitted July (1989)
Consumer Attorneys Association of California
Consumer Attorneys Association of Los Angeles
Santa Clarita Valley Bar Association - President (2012)
San Fernando Valley Bar Association - Board Member (2012)
SCV Business Group (A Professional Networking Organization) - Past President 13 times.
SCV Community Court - Judge since 2006
Awards & Recognition
Recipient of the Prestigious Lawyer of the Year Award (2013)
Recipient of the Phil Boozer Award
Member of the SCVBG Hall of Fame
Personal Injury Attorney of the Year in Santa Clarita (2017 & 2018)
Professional Experience
Law Offices of Edzant and Edzant, Encino, California
May 1989-May 1999 Associate and Partner
Law Offices of Barry L. Edzant, Valencia, California
May 1999-Present, President