Lemon Law Testimonials - California Lemon Law Attorney
What Our Clients Have To Say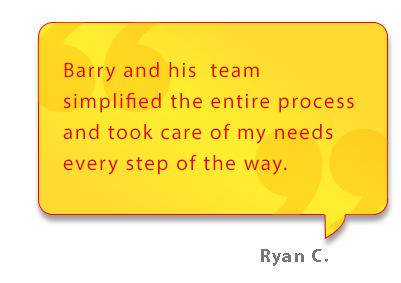 Barry and his staff did a fantastic job with my case. I highly recommend Barry to handle your case, I would not hesitate to use his firm again if needed. Barry and his staff are true professionals that take the time to walk you through all aspects of the case from start to finish.

Jack W.

Barry helped me get my money back on a faulty truck, haste-free and fast. I highly recommend his services. It was my first case like this and he helped me out answering all my questions all the way.

Luis O.

I highly recommend Barry Edzant. Mr Edzant and his staff were there for me every step of the way. They handled my Lemon Law case and it was settled within a few months. I am very grateful. Legal issues don't have to be stressful. Thanks again!

N.H.

I would recommend Barry and his team to all my friends and family. Him and his team did an amazing job and he is truly a professional at what he does. He takes his time to listen to you and to answer any questions you may have. He gets back to you within a reasonable time when contacting him.
Read More On Yelp

Patrick

I first spoke to Barry over the phone in 2003. We've never met in person but just talking to him over the phone, I feel I've known him forever. He's taken care of a few cases for me with quick turnaround and great results. He's probably the only honest and friendly attorney you'll ever meet :) His expertise is Lemon Law but he's helped with other issues as well.

Allen M.

Barry and his team helped me navigate through a lemon law settlement with prompt attention and total ease. They simplified the entire process and took care of my needs every step of the way. He and his team are very friendly, professional and all around delightful to work with.
Read More On Yelp

Ryan C.

I called a few Lawyers about my Lemon. Barry was the only lawyer to actually take my call personally and spend the time with me to make sure I understood everything. I am so grateful for him and for Clare. They worked so hard and fast to get me everything I wanted! They were never impatient with me (and I called a lot!). Thank you both so much!

Christina C.

Barry is a true professional. When it comes to personal injury and lemon law cases, he is a master. He has a ton of experience in his field. If you are looking for someone who advocate for you and get what is fair he is definitely your guy.
Read More On Yelp

Robert M.

I purchased a used vehicle for my son and after the sale, learned that the vehicle was under a serious recall and shouldn't be driven. The dealership refused to take it back. I contacted several lemon law and dealership fraud attorneys, only to be turned away. The case was difficult and was told they couldn't help. I then contacted Barry Edzant in Valencia who took my case. Within two or three months, Barry had gotten me all of my money back on the car, plus some, and it was out of my life. Barry was professional, competent, and efficient. I'm happy to recommend him to my clients as well as my colleagues.

Andrew W. Esq.

THE attorney to go with for lemon law assistance, personal injury, etc. He knows the law, knows his business, and is a consummate professional. Great advice, excellent communication by him and his staff.

Bonnie L.

I met Barry several years ago about a warranty issue he helped me resolve with a newly purchased vehicle. If it wasn't for his knowledge about consumer rights and commitment to his work, the dealership would have never taken accountability for the ongoing issues, and I would have been stuck with...
Read More On Yelp

Alvin M.

I love this office! Unfortunately, I have had to use them for a lemon law case but they made the process extremely easy. The staff is professional and extremely helpful, I had so many questions and they never made me feel like I was bothering them. Barry Edzant takes time to explain everything a...
Read More On Yelp

Julie H.
End frustration, pay no attorneys fees and be LEMON FREE™ in 30 days
We will evaluate your case for free, tell you how much you may be entitled to get back and have the manufacturer pay all legal fees.
Fill out our form
OR Call 1-888-395-3666
Convenient! No Hassle!
No hassle, no grief. From first call till your settlement check. All communications are by e-mail or fax.
Respected Advocates for Clients Throughout Los Angeles County
At the Law Offices of Barry L. Edzant, we provide trusted legal counsel to consumers throughout Los Angeles County who have purchased defective vehicles, been injured due to someone else's negligence, and more. When your auto dealership is unable to properly repair your vehicle, our skilled legal team will pursue a lemon law claim against the vehicle's manufacturer to get your money back or put you into a new vehicle. Over many years, we have developed excellent relationships with all auto manufacturers, with whom we work closely to get you the recourse to which you're entitled. Our team also fights on your behalf to recover compensation for injuries you've sustained through no fault of your own. We design tenacious strategies to hold the responsible parties accountable and secure the maximum amount of damages possible.
We believe in the value of personal service. All of our clients meet with Attorney Barry Edzant, our founder, who is personally involved in all of the firm's cases. Professionalism matters here. As a client, you can expect to hear from us on a regular basis. You will always know the current status of your case and be involved in every major decision. Our job is to pursue recourse with the responsible party or parties, plan out the legal strategy, and make sure your claim is pursued vigorously within the California legal system.